08-18-2017, 06:35 AM
Post: #21
Calicifer
Master Wizard


Posts: 1,107
Joined: Mar 2017
Reputation: 8

You know that I'm as honest as I can be with these things. Yes, it is all true. I will write more tomorrow or after my treat - pizza.
08-18-2017, 08:17 AM
(This post was last modified: 08-18-2017 08:52 AM by Calicifer.)
Post: #22
Calicifer
Master Wizard


Posts: 1,107
Joined: Mar 2017
Reputation: 8

(08-17-2017 05:59 PM)

almightysemiwizard Wrote: if all you say is true calicifier, then why are you not going for it? isn't it all you want? I would in a heartbeat.if you ever come in terms with all these spirits tell them to give me a hand.sigh.
I'm thinking about it, just let me get my helmet first!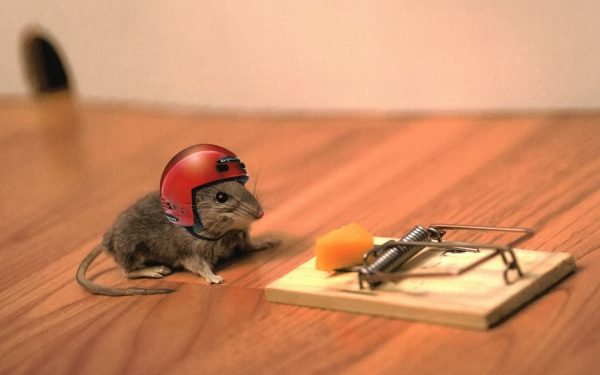 You get the drift. There are many issues with this. First, I was told the price to pay. It might be barely worth noting for most, but for me, even in said vision it stood out bitterly. To bend my knee, to admit one as my master and as superior to whom I belong. That is very bitter pill to swallow for me. The thing is, I always valued my independence. Shit that spirits do to other people, to occultists do not fly with me at all. They have no right, no reach towards me, because I'm exactly that, independent. I have no real sides really and I'm heavily neutral. In a sense I'm like Switzerland. Desired, but one who has powerful friends on every side which would never desire to force it to ally to the other side.
Second thing is that I'm not sure how such visions can be trusted. If I summon Satan, align with him, will he look at me and think to himself "Another fool who dreamed something up and now is coming to me like entitled, self-deluded prick". They started at the exact moment I had rebuilt my soul, agreed to one's friends plans on principle and since then, said experiences are rather intensifying. I do not need to do shit and I'm still receiving dreams where I can hear him speak plainly, trying to lure me over to him. It makes me wonder, why. Why he wants me so badly. I'm nobody and yet, he is offering me everything. Do I have significant part in the future? Astrologers can see that I'm destined to raise far. I was born with qualities of saint. I'm experiencing outright miracles happening to me and people who pose me threat or stress tend to meet some misfortune on their own. They can see it written that I will be dealing with my enemies. It makes me wonder what is awaiting to me that such event is written so deeply within my fate. Usually, obstacles as people are not written down, yet for me, it is. I feel like I have to prepare for such event too and I do believe that I will still have to fight.
Thirdly, I'm afraid that he is just "fishing". That he is not serious. There are plenty of deluded fools and I demand that it is either are real and things which would be agreed will be given to me or it is not even worth talking with. I care very little for scraps that people usually get from such deals. I know my worth, at least my inner worth to myself and I'm reluctant to jump on the deal which is vague. Furthermore, you seem desperate if you agree on first offer. I can play coil, I can be dismissive towards him. Why? Because I said to myself that I will not summon said entities to bargain, to do deals with. I need nothing from them and they can bring me very little to begin with which I cannot do myself. This makes me independent and possessing strong personal direction. I decide what I want to do and I'm not impressed nor easily swayed away as most people are here. If a God shows up to me, tries to win me over, I won't jump ship, I won't betray my previous principles just for the few experiences nor I really appreciate such visions or miracles. Dreams, visions fade away from me rapidly. I'm extremely difficult to influence that way for I simply disregard it. As for show of strength, I never bowed before tyrants and I would prefer to get crushed than to serve one due to my own cowardess.
Fourthly, I'm simply not that kind of person. I'm not impulsive at all and such huge things require a lot of time to think over for me personally. Years even before I will even consider making a move on my part. He missed his time when I suspected of potential such visit. The window had passed and now sales are over. It is bulk price or nothing.
Fifth and most importantly, Satan lacks the essence, the main thing which I want. I know him, we could be great pals when I'm in one of my "emo" states. I sense that our characters would align greatly. We both see humans as trash, we both like to torture and we both would like to take over the world. We have so much in common!
In all seriousness, I'm far too complex of a soul just to embrace "one direction". I have so much conflicting feelings and emotions and desires. I can be just as well in the opposite camp with the same issues. Abandoning my other half for one extreme over the other. Satan also is unable to give that one thing which I'm looking for. I have ones who I admire and I want to build something with Lucifer out of completely different building blocks than I would with Satan. I'm no mercenary and I won't jump ship just because somebody offered me more on the other side.
Lastly, I'm way too prideful. This is my main issue which had caused so many troubles in the past. Pride. I have too much of it hidden everywhere within me. This virtue now stands directly against me and Satan and it is something which separates me from you.
But in the end, it is all delusions. How my dreams and visions can ever prove to be right or have any real power over this world? Even if said experiences are intensifying with time and I feel said push stronger and stronger, it is nothing, but personal delusion. I do not know why I started to dream of him, to hear of him. I never had any references or associations of Lucifer with Satan nor I really ever cared much of him. He would be one of the last entities which I would call upon in all honesty. It is nice to experience such things, but I will be ignoring him to death. Thus, checkmate.
08-18-2017, 09:28 AM
Post: #23
kerr1
Apprentice


Posts: 3
Joined: Aug 2017
Reputation: 0

08-18-2017, 09:43 AM
Post: #24
Calicifer
Master Wizard


Posts: 1,107
Joined: Mar 2017
Reputation: 8

It is changes of spiritual kind. Of how you perceive world and how you feel about it.
08-18-2017, 11:07 PM
Post: #25
Deidre
Journeyman


Posts: 18
Joined: Aug 2017
Reputation: 0

I've been reading a lot about Lucifer, and I'm coming to my own personal feelings that he could be a real entity...a real spirit here on earth. I find my new revelation to be helpful, so we'll see where it leads I appreciate everyone's thoughts and it's fascinating to read where everyone is on their own paths, here.
08-18-2017, 11:42 PM
Post: #26
Arkadius-Rash
Silent Chaos, Elder


Posts: 3,424
Joined: Jun 2014
Reputation: 53

(08-18-2017 11:07 PM)

Deidre Wrote: I've been reading a lot about Lucifer, and I'm coming to my own personal feelings that he could be a real entity...a real spirit here on earth. I find my new revelation to be helpful, so we'll see where it leads I appreciate everyone's thoughts and it's fascinating to read where everyone is on their own paths, here.
I'm really glad you're benefiting from this site
---
08-19-2017, 07:24 AM
Post: #27
thanks calicifier.I understand.
I'm also interested about changes agter dedicating yourself to lucifer.
08-19-2017, 08:05 AM
(This post was last modified: 08-19-2017 08:23 AM by Calicifer.)
Post: #28
Calicifer
Master Wizard


Posts: 1,107
Joined: Mar 2017
Reputation: 8

There are no changes. People just describe feelings. Said feelings are largely worthless in grander picture. Your life from day to day will remain same, it is just how you look at it. For example, I whined to Lucifer about my work until one day, everything changed. What had changed? My foot finally adapted to 20-30 km per day movement and it stopped to hurt at all. Secondly, my brain started the rollecoaster of various experiences. I learned to control amount of dopamine within me. I can induce greater pleasurable state within me, though, I experience burn out after a while. It is not as bad as with drugs, more like natural exhaustion like of muscles after exercise. It might hurt, you might feel weaker, but it is good kind of weakness and pain. Same with nerves, I felt lower amount of dopamine and my nerve system being exhausted, my mind needing rest from said energies.


Regardless, I will do a lot more whining to him about even smallest of things. I do wonder how he thinks of me. I love to imagine him something like this:




This is probably why Satan took an interest of me. Lucifer asked: "Just take this fool out of my back. Give him anything, just get him off. I had pretty good deal going on here, before that fool started to whine and whine and whine to me. It gives me a headache to listen to him".


Though, for me it is always interesting. I never really get those experiences, those direct contacts and dialogues with spirits or Gods. On the other hand, help or at least, change in situation through natural means often occur soon after request if I wanted for it badly enough. It is like said spirits and Gods can hear me loud and clear. Are of positive opinion and are willing to help with that I need, yet prefers to keep as many doors, continents and dimensions from me and them as possible. I'm paranoical of them and I wonder every day why it is so.
08-19-2017, 09:37 AM
Post: #29
Emperor Time
Master Wizard


Posts: 1,252
Joined: Sep 2014
Reputation: 10

Hello and welcome.
User(s) browsing this thread: 1 Guest(s)