Glorious Light of Knowledge and Power
Staff member
Custodian
Librarian
Joined

Apr 12, 2021
Messages

1,145
Reaction score

2,581
Awards

17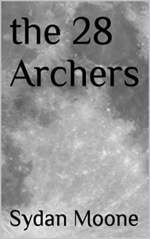 Witches have always been drawn to the Moon, and its phases are widely used in their Craft. Another system of working Lunar Magick incorporates the 28 Mansions through which the Moon makes its way around the Earth. This has long been a practice among those Magicians who calculated the astronomical phenomena and observed the skies to determine the right time to prepare their Talismans.
In our modern world it's easier to locate the exact position the Moon is in or will be at any given time, and beside Talismans there are other types of Magick we can do.
This book is written for Wizards & Witches of all levels. In here you will find 56 Lunar rituals and tips to make the Magick your own.
​
Purchase:
Note:
@Yazata
is one of WF's own, and as such, it would be really cool to support him and his work, and I would love for us to do as much as we can to encourage him and others in the future who embark on endeavours like this. Yaz asked me to write the foreword, which you'll be able to read if you purchase the book! I hope I have done the book justice as it is one of the best books on lunar magick I've read, and is a self-contained system of magick which I really appreciate.
Feel free to also discuss and ask questions here on this thread.